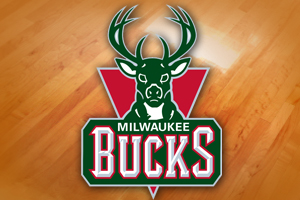 LA CROSSE, WI (WSAU) The Milwaukee Bucks lost to the Memphis Grizzlies 97-to-94 last night in an exhibition game at the La Crosse Center. The Bucks had a chance to send the game to overtime with three seconds left. But Beno Udrih missed a shot at the buzzer, forced by a tight Memphis zone defense. Milwaukee only had one lead in the second half for a brief time in the third quarter.
Monta Ellis scored 20 points, and Brandon Jennings had 19 for the Bucks. Forward Ekpe Udoh played 21 minutes, after missing two games with a strained left knee. He had two points, three rebounds, and three blocked shots.
Mike Conley and Rudy Gay each scored 20 for Memphis – and Gay made all 12 of his free throws. Just over 43-hundred fans saw Milwaukee's first appearance in La Crosse in four pre-seasons.
The Bucks fell to 2-and-2 in their exhibition schedule. They're back at the B-M-O Harris Bradley Center tomorrow night to play Washington.