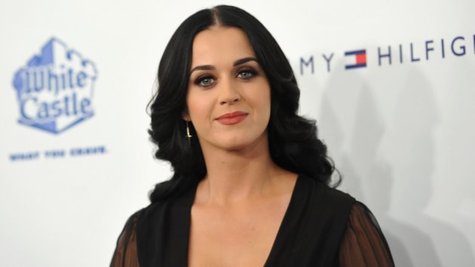 Any woman who's convinced she can change her man better think twice. We're talking to you, Katy Perry .
A source tells US Weekly magazine that Katy has decided that when it comes to her on-again, off-again boyfriend John Mayer , she doesn't want to be "just another one of his conquests." She "believes she can change him," says the source, and to that end, adds that the singer is playing hard to get.
"She recently told John she was open to see other people," the source tells the magazine. And once that happened, a second source dishes, "He started chasing her again!"
Meanwhile, Donald Trump , of all people, has decided to weigh in on the two singers' romance. He tweeted on Friday, " @ katyperry is no bargain but I don't like John Mayer--he dates and tells--be careful Katy (just watch!)."
The thrice-married Trump is referring to John's tendency to overshare about his personal life when speaking to the press. However, earlier this year, he apologized for that, telling Ellen DeGeneres , "I did a couple of really dumb interviews. It kinda woke me up...it sort of like rocketed me into adulthood."
Copyright 2012 ABC News Radio