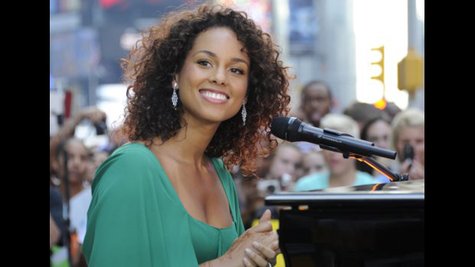 MTV's European Music Awards ceremony has added more big names to its lineup. Alicia Keys , Pitbull and Korean rapper Psy of "Gangnam Style" fame will all be performing on the telecast, which will air Sunday, November 11 at 11 p.m. ET/PT on MTV 2.
According to MTV, Alicia will perform a song off her forthcoming Girl on Fir e album on the show, while Pitbull will do the same with his new disc, Global Warming . We'll give you three guesses as to which song Psy will be performing.
In a statement to MTV, Psy, who's nominated in the Best Video category, said, "Since this is my first time to not only be nominated for an international award but perform in front of a worldwide audience, I am excited to give up my international virginity to the MTV EMA!"
Other stars who'll be performing on the MTV EMAs include Taylor Swift , No Doubt , Carly Rae Jepsen , fun. and Rita Ora . The show will take place in Frankfurt, Germany. Taylor and Rihanna are the top nominated artists, with six and five nods each, respectively.
Copyright 2012 ABC News Radio