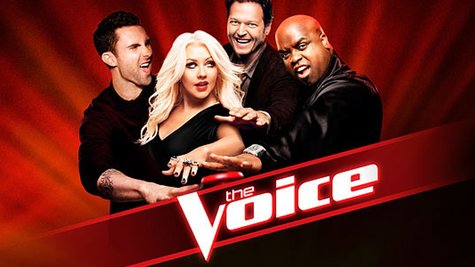 There's news in the world of reality singing competitions. First, as if The Voice didn't already take up enough of your time, the NBC show will expand to three nights the week of November 5. All three episodes will be live.
TheWrap.com reports that The Voice will air Monday, November 5 from 8 to 10 p.m. as usual, but then will skip Tuesday -- election night -- and air on Wednesday from 8 to 10 p.m. The show will also air Thursday, November 8 at 8 p.m.
Meanwhile, over on Fox, The X Facto r has been renewed for a third season. In a statement, Simon Cowell said, "I am so proud of the show and the team who have made it this season....I have to personally thank our amazing fans for the support and enthusiasm they have given to The X Factor."
Cowell added, "Our main commitment will always be to find great talent, and let's not forget, we are now days away from our first live shows. The gloves are off! Expect fireworks!"
Fox did not confirm, however, whether or not Britney Spears , L.A. Reid or Demi Lovato would be returning for a third season.
Copyright 2012 ABC News Radio