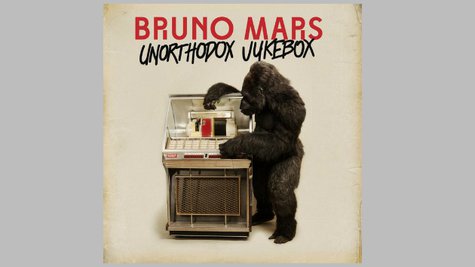 Bruno Mars featured people dressed as monkeys in his video for "The Lazy Song," and now he's going ape with the cover of his new album, Unorthodox Jukebox .
The album cover, which Bruno revealed on Instagram , shows an enormous gorilla examining a jukebox. It's unclear what significance apes and monkeys hold for the singer, but there is a song on the disc called "Gorilla."
Meanwhile, Bruno's also unveiled the track listing for the new disc, which is coming out December 11. Here it is:
"Young Girls"
"Locked Out of Heaven"
"Gorilla"
"Treasure"
"Moonshine"
"When I Was Your Man"
"Natalie"
"Show Me"
"Money Make Her Smile"
"If I Knew"
Copyright 2012 ABC News Radio