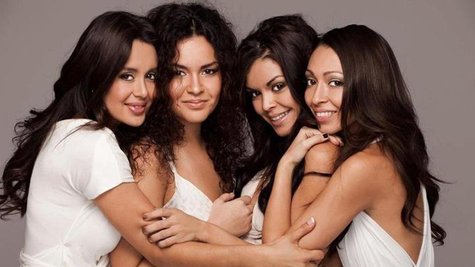 The four girls who make up the singing group Lylas on The X Factor were thrilled when Simon Cowell selected them to advance to the live shows, but they may be forced to perform under a different name because Bruno Mars ' sisters are already performing as The Lylas.
Bruno's four sisters perform as an R&B group called The Lylas, and are popular enough to have recently been signed to an endorsement deal for a large Philippine department store chain -- the Mars clan is of Filipino-Puerto Rican heritage. The siblings, who also have a professional modeling deal, are upset that The X Factor girls are using the name and have been tweeting their displeasure.
Sources involved with The X Factor say the girls on the music competition series insist they weren't trying to steal another group's name, they simply didn't realize it was already taken. TMZ.com quotes a source as saying The X Factor Lylas are now busy trying to come up with a new name for their act.
Interestingly, according to a Facebook page , The Lylas were known as The Bernadettes as recently as last summer.
Copyright 2012 ABC News Radio