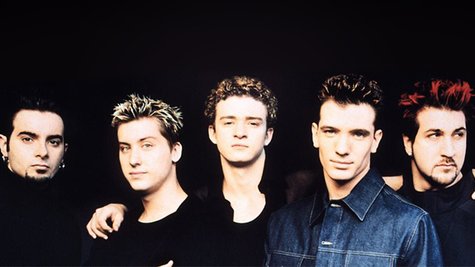 It's time to say bye-bye-bye to another bachelor from 'NSYNC . During a trip to Italy for his birthday on October 17, Chris Kirkpatrick got caught up in the moment and got engaged to Karly Skladany , his girlfriend of two-and-a-half years.
People magazine reports the couple were in a hotel room on the Isle of Capri when Chris got the urge to propose. Chris tells the magazine that the location "was one of the most beautiful places I've ever been. And it hit me: I wanted to propose to Karly. So I ran to a jewelry store, found the perfect ring and bought it."
Describing the proposal to People , Chris says, "I know it sounds cheesy, but it was romantic... We were sitting on the balcony with a bottle of champagne and I put the ring in her glass." According to Chris, his bride-to-be laughed and said, "'It's about time!'... [Then] we laughed. It was spur of the moment, but it was absolutely perfect." So far, there's no wedding date.
But what about that other 'N SYNC story involving marriage and Italy? Chris clears up the rumors: no members of the group attended Justin Timberlake 's wedding to Jessica Biel on October 19. Chris explains, "[Justin] didn't want the wedding to be an 'NSYNC reunion, and I totally understand that."
As for he and Justin being in Italy at the same time, Chris explains to the magazine, "I already had plans to be in Italy anyway. It was just a coincidence that I was there when Justin got married. There's really nothing negative about any of it."
Copyright 2012 ABC News Radio