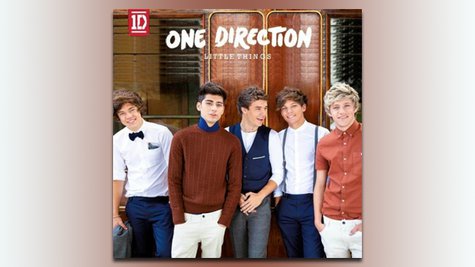 It turns out that rising British pop star Ed Sheeran did, in fact, write One Direction's upcoming single "Little Things," and he says of all the lyrics he's written, the track contains his favorites.
Speaking to Capital FM in the U.K., Ed says that he co-wrote the song when he was 17 with a girl named Fiona Bevan , but then they promptly lost it. Two months ago, Fiona found the tune and sent it to him, and when One Direction heard it, they insisted on recording it because they liked it so much.
Describing the song as more "acoustic" and "more of a ballad" than we've previously heard from the British boy band, Ed tells Capital FM, "It's got one of my favorite lines that I've ever written in a song. Harry [ Styles sings], 'I know you never like the sound of your voice on tape/And you never like to know how much you weigh/And you still have to squeeze into your jeans/But you're perfect to me'."
For their part, One Direction tweeted another sneak peek of the lyrics of the song -- "Your hand fits in mine like it's made just for me" -- and asked fans to guess the next line. Let's just say that some of those "guesses" were not safe for work.
Copyright 2012 ABC News Radio