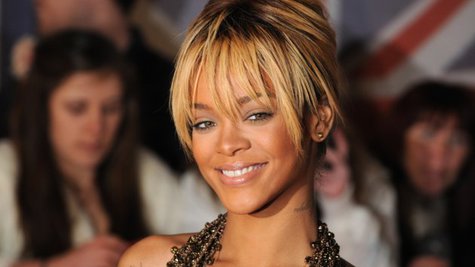 Before her untimely death, Whitney Houston 's career was nearly three decades' old, and she'd racked up an impressive number of top 10 hits: 23, to be exact. But now Rihanna has managed to tie Whitney's number...in just seven short years.
The song that did it for Rihanna was her latest hit, "Diamonds," as Yahoo! Chart Watch reports. It's just jumped from #11 to #8 on the Billboard Hot 100, becoming the singer's 23rd top 10. There are only six other women besides Rihanna who've scored at least that many top 10 hits: Madonna , Janet Jackson , Mariah Carey , Diana Ross and Beyonce . For those last two, that's combining both their solo and their group top 10 hits with The Surpremes and Destiny's Child , respectively.
Rihanna has also managed to reach this mark at a younger age than any other female artist. She's just 24 years old. In fact, Whitney had already scored seven top 10s by the time Rihanna was born in 1988.
Copyright 2012 ABC News Radio