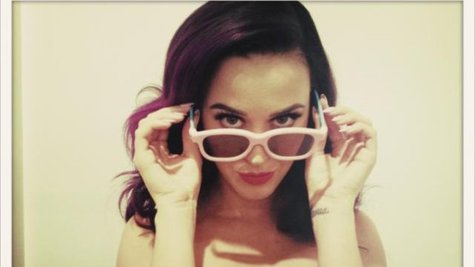 We're not quite sure if Katy Perry and her ex-husband Russell Brand parted as friends or not, but at least there was no drama Tuesday night when both of them showed up at the same event in Los Angeles.
E! Online reports that both Katy and Russell were in the house -- in this case, L.A.'s Staples Center -- to take in the Los Angeles Lakers' NBA season opener. It just might have been the first time the two have appeared anywhere near each other in public since their divorce became official earlier this year.
Of course, Katy and Russell didn't sit together -- in fact, E! Online reports that they were on opposite sides of the court and didn't interact at all, not even to console each other when the Lakers lost to the Dallas Mavericks.
Copyright 2012 ABC News Radio