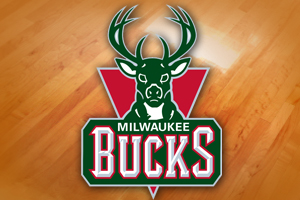 MILWAUKEE, WI (WSAU) The Milwaukee Bucks say they want to keep point guard Brandon Jennings. But if they don't sign him by 11 o'clock tonight, he'll become a restricted free agent next July – and the Bucks would have to match any offer Jennings gets in order to keep him.
He was the 10th pick in the 2009 draft. And only two other players from that class have agreed to long-term extensions – Blake Griffin of the L-A Clippers and Ty Lawson of Denver.
Jennings started all 66 games in last year's lockout-shortened season. For his first three years in the league, Jennings has averaged almost 17 points and five-and-a-half assists per game. The Bucks don't open their regular season until Friday night at Boston. The Celtics lost at Miami 120-to-107 in their opener last night.