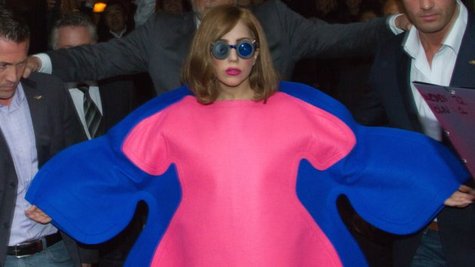 Lady Gaga 's just received a nice treat for Halloween: an award for her unique fashion style.
Gaga was one of the nominees for the 2012 Fright Night Awards , which were designed to promote awareness of blood cancer. The virtual awards asked fans to vote for their favorite "frights" in 21 different categories, including music, movies, TV and more. Now, the winners have been revealed. Gaga has been named "Favorite Female Celebrity Who Dresses for Halloween Every Day," beating off stiff competition from Katy Perry , Ke$ha and Nicki Minaj .
In the male version of that category, LMFAO 's Redfoo was nominated, but he lost out to shock-rocker Marilyn Manson .
Copyright 2012 ABC News Radio