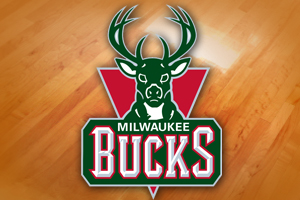 MILWAUKEE, WI (WSAU) The Milwaukee Bucks have lost five-of-their-last-six – and they hope to turn that trend around tonight at home against Charlotte. The Bobcats have the N-B-A's worst road record at 6-and-31 – and the Bucks have beaten them nine straight times at the B-M-O Harris Bradley Center.
Milwaukee blew a five-point lead early in the fourth quarter on Saturday night, before falling to Oklahoma City by 10. Coach Jim Boylan was not happy with the Bucks' shooting percentage of 37-point-eight. The Bucks' leading scorer, Monta Ellis, had nine points in that game while hitting just 3-of-17 from the floor.
Charlotte is coming off an eight-point loss to Philadelphia on Saturday. The Bobcats are 17-and-56. The Bucks are 35-and-37, still with a magic number of four to seal their first playoff bid in three years.
Milwaukee has dropped eight-of-its-last-11 games, and only four of its remaining 10 contests are at home. You can hear the game tonight on Foxsports AM 1390 & FM 93.9