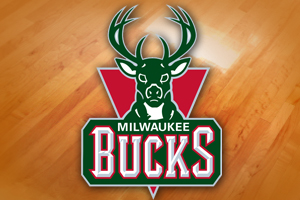 MILWAUKEE, WI (WSAU) When things go well for the Oklahoma City Thunder, Kevin Durant and Russell Westbrook are usually in the middle of things. Saturday's 109-99 win over the Milwaukee Bucks fit that formula.
Durant scored 30 points and Westbrook had a triple double with 23 points, 10 assists and 13 rebounds as the Thunder won for the fourth time in five games.
The Bucks missed a chance to gain ground on the Celtics. They are still three games behind Boston for the Eastern Conference seventh seed.
Milwaukee led by five points with 8:39 to go, but that's when the visitors went on a 19-2 run. The Bucks helped by going without a point for four minutes while making five turnovers.
Ersan Ilyasova and Epke Udoh had double-doubles for Milwaukee. Ilyasova scored 29 points and grabbed 14 rebounds, while Udoh scored 14 to go with 10 rebounds. The Bucks have lost five of their last six games. They host Charlotte tonight.