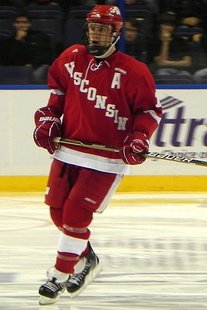 OTTOWA, ONT (WSAU) Five present and former Wisconsin women's hockey players will help represent the U-S at the World Championships which begin tonight in Ottawa.
Current Badgers Brianna Decker and Alex Rigsby are part of the American squad along with ex-Badgers Jessie Vetter, Hillary Knight, and Meghan Duggan.
Former Wisconsin player Meaghan Mikkelson will play for her native Canada. Team U-S-A squares off against Canada tonight in the first preliminary round contest.
The tournament runs through next Tuesday. Vetter and Knight are both in their sixth world tourneys.