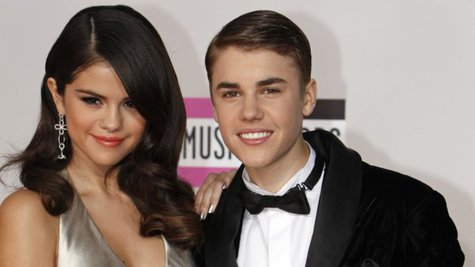 Selena Gomez and Justin Bieber are no longer a couple, but of course, photos and footage of them together will live online forever. That's why a story claiming that Selena demanded she be cut out of Justin's forthcoming 3D movie doesn't make much sense...and why, according to E! On line , it's not true.
Star magazine had claimed that Selena was "flipping out" because she found out that Justin planned to include footage of them together in the movie, and insisted she be edited out. "She made it clear she does not want to be in the movie, DVD extras or anything at all," claimed the magazine.
But a source close to Selena tells E!, "There is absolutely no truth" to the Star report.
The singer and Spring Breakers star has a lot more on her mind than worrying if she's in a movie with her ex. Her new single " Come & Get It " is being released on Monday, she's got a new album coming out and she just signed on to appear in a new movie called Rudderles s. Furthermore, as a source tells People magazine, "She's enjoying being single."
Copyright 2013 ABC News Radio