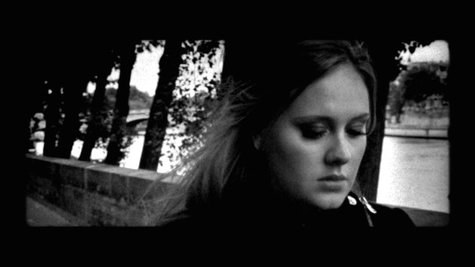 Adele's song "Someone Like You" is a sad ballad sung from the point of view of a woman who's been dumped. But for some reason, folks in the U.K. just love to listen to it while they're trying to conceive.
The website ShareMyPlaylists.com has surveyed its users to create the ultimate "baby-making" playlist of songs couples who want to have a baby use to get them in the mood to get it on. "Someone Like You" topped the list, despite its unromantic nature. The rest of the list includes more obvious tunes, such as "Sex on Fire" by Kings of Leon , R. Kelly 's "Bump N' Grind," Bruno Mars ' romantic "Just the Way You Are" and, of course, Marvin Gaye 's "Let's Get It On."
Marvin's "Sexual Healing" also made the list, as did James Blunt 's "You're Beautiful," Boyz II Men 's "I'll Make Love to You" and Eric Clapton 's "Wonderful Tonight."
Kieron Donoghue , founder of ShareMyPlaylists.com, told Britain's Daily Mail , " We wanted to find out more about which songs get Brits in the mood the most, specifically when it comes to baby making, which can be a stressful time in the bedroom department for many."
He added, "The songs are tried and tested by parents, so while we can't guarantee the success they'll encourage, we can guarantee that they'll help get you in the mood!"
Copyright 2013 ABC News Radio