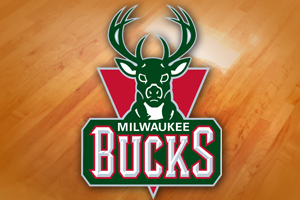 NEW YORK, NY (WSAU) The Milwaukee Bucks can clinch an N-B-A playoff spot tonight with a win at New York, and a loss by Philadelphia at Atlanta. With eight games left, the Bucks' magic number is two to make the post-season for the first time since 2010. Milwaukee has lost six-of-its-last-eight, and is now two games below .500 at 36-and-38.
Bucks' forward Ersan Ilyasova has come on strong since returning from hip-and-back injuries he suffered on March 17th against Orlando. The 25-year-old power forward has had double-doubles in four of his last six games – and he has scored at least 20 points in his last four outings, with 29 in two of those games.
Ilyasova is also fourth in the N-B-A in three-point shooting percentage. He'll face a real challenge tonight against the Knicks. Ilyasova will spend part of his time on defense guarding New York's Carmelo Anthony – who scored 40 points against Atlanta on Wednesday night, and 50 against Miami on Tuesday.