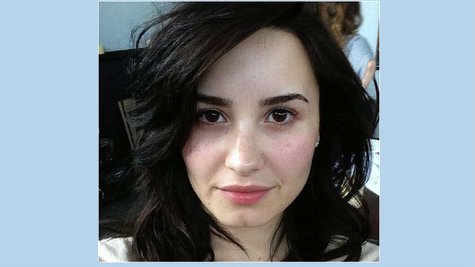 Demi Lovato must have touched a nerve when she posted photo of her makeup-free face to Twitter along with the comment , "Ladies, be brave today.. take off your make-up and stop using those filters!! WE are beautiful!!!"
Fans not only responded with comments like "beautiful," to the singer's headshot but even began sharing their own unfiltered photos. The singer retweeted several positive fan comments until she ran out of smartphone juice, tweeting , "So many GORGEOUS faces.. Not enough battery left on my phone!!! Haha love you ALL!!!"
Demi even responded to the less-than-enthusiastic comments with an upbeat message. When one fan posted her makeup-free face and the comment "bleeeeh," Demi responded , "Don't bleh that! look at that skin!!"
Demi then encouraged her fans to always keep it positive with her follow up tweet , "To all my Lovatics - if you come across haters, show them love. We don't bully back or retaliate. That's not what we are about!"
Copyright 2013 ABC News Radio