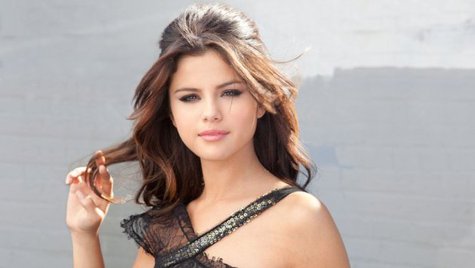 Selena Gomez and Taylor Swift may be BFFs, but when it comes to dealing with heartache, Selena is no Taylor. In other words, her upcoming album won't be full of songs inspired by her breakup with Justin Bieber.
Speaking to MTV, Jason Evigan , one half of the production team that worked with Selena on the album, says, "She didn't really want to talk about the Justin stuff too much in her music. She didn't want to bash him. She never wanted to write songs about him."
In fact, Evigan says that fans who assumed that "Rule the World," a leaked track from the disc, was written about Justin are dead wrong, and Selena wasn't happy about it.
"It sounded like it was written about that, and I think she was upset about it because she didn't want to write a song about 'You broke my heart,'" Evigan explains. "She wants to be empowering for these girls [and tell them] not to dwell on guys when guys break your heart."
He adds that Selena is a "super uplifting, positive, amazing person who's...really strong. And she's a really cool girl."
Selena's new single "Come & Get It," premieres Monday. She'll perform it at the MTV Movie Awards on April 14.
Copyright 2013 ABC News Radio