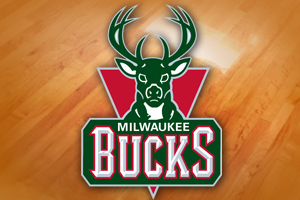 NEW YORK, NY (WSAU) On a night when the New York Knicks honored their last NBA Championship team they didn't look very much like champions. Then, they did. Behind Carmelo Anthony, the Knicks roared back from a lackluster first half, wiped out a Bucks' lead and took their 11th straight victory, 101-83.
Anthony scored more than 40 points for a third straight game and J.R. Smith added another 30. The Bucks actually held a 10-point lead late in the first half, 44-34. They were still up by nine, 57-48, about three minutes into the third period – then the Knicks scored 16 points in a row.
When Milwaukee got within six at 87-81, New York went on another string of 11 points in a row. They also closed the game on a 14-2 run.
Brandon Jennings led the Bucks with 25 points and J.J. Reddick added 18. Larry Sanders took down a dozen rebounds in a losing cause.