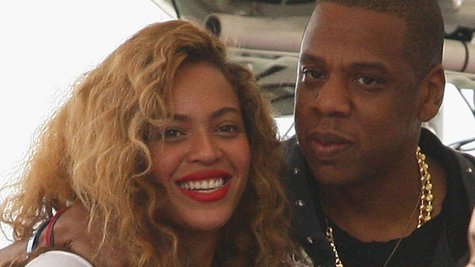 Marking their fifth wedding anniversary in Cuba last week, Beyoncé and Jay-Z caused quite a stir among locals when they toured Old Havana. But the visit has also attracted a more critical audience: two Republican representatives from Florida.

Reps. Ileana Ros-Lehtinen and Mario Diaz-Balart , who represent heavily Cuban districts in South Florida, sent a letter to the federal office responsible for regulating American travel to Cuba, asking what kind of license or special permission the music power couple had allowing them to travel to the island. The U.S. government's ongoing embargo against Cuba prohibits travel to the nation for tourism.

In their letter to the U.S. government office that issues licenses for permitted trips to Cuba, Ros-Lehtinen and Diaz-Balart wrote: "We write to express concern and to request information regarding the highly publicized trip by U.S. musicians Beyoncé Knowles-Carter (Beyoncé) and Shawn Carter (Jay-Z) to Cuba. We would like to respectfully request, within all applicable rules and guidelines, information regarding the type of license that Beyoncé and Jay-Z received, for what purpose, and who approved such travel."

A Treasury Department official told ABC News the department does not comment on specific cases. Beyoncé and Jay-Z also haven't commented.
Copyright 2013 ABC News Radio