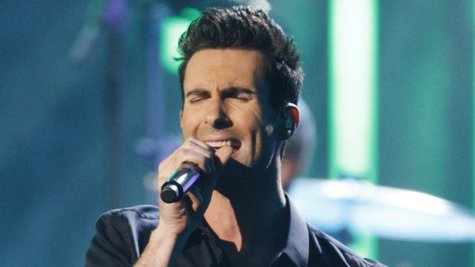 Maroon 5's Adam Levine will be honored with the President's Award at this year's BMI Pop Awards, given out annually by the performing rights organization Broadcast Music, Inc. The ceremony, scheduled for May 14 in Beverly Hills, will also honor the year's top pop songwriters.
Explaining why Adam is being honored this year, the V.P. and general manager of BMI said in a statement, "[He] has mastered the art of writing unforgettable pop and rock hits. Captivating music lovers with his undeniable and memorable lyrics and catchy melodies, Adam's pop anthems and heartfelt ballads are defining an exciting brand of global stardom."
Adam has pretty much co-written all of Maroon 5's hits, from "This Love" and "She Will Be Loved," to "Makes Me Wonder," "Misery" and "Moves Like Jagger," to the string of hits from their current disc Overexposed , including "One More Night" and "Payphone."
Past winners of the BMI President's Award include Taylor Swift, Gloria Estefan , Pitbull and country legend Willie Nelson .
Copyright 2013 ABC News Radio