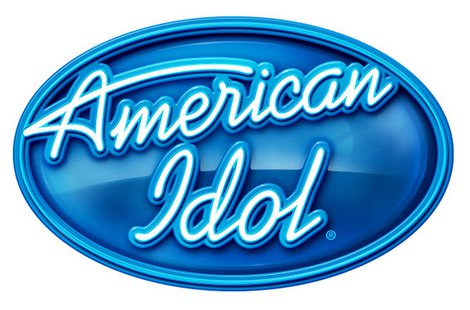 American Idol 's top six finalists performed songs from the Burt Bacharach / Hal David songbook for the first of two rounds Wednesday night. Round two consisted of songs the contestants wish they had written. Judges Mariah Carey , Keith Urban , Nicki Minaj and Randy Jackson were on hand to offer their critiques, and Oscar winner and American Idol super fan Sir Anthony Hopkins was spotted in the audience.
The evening contained a stunning high point for Candice Glover and a truly cringe-worthy performance from the last guy standing in the competition, Lazaro Arbos .
Here's what happened:
Angie Miller went first with her take on the Bacharach/David classic, "Anyone Who Had a Heart," and she didn't do much to make the song her own. Keith encouraged Angie to get more passionate with her performances instead of just relying on her stellar voice to get the point across. Nicki called the performance old fashioned, which may have more to do with the song itself being nearly 50 years old than Angie's performance. Randy also encouraged her to find her passion, and Mariah pointed out that Angie was overly pronouncing the words and encouraged her to let go a little more.
Amber Holcomb kept the throwback vibe going with "I Say a Little Prayer," and she infused more life in her performance than Angie did before her. Nicki said, "I am bowing down for you right now, little girl." She went on to exclaim that Amber owned the song and said the performance put Amber over the top to now be Nicki's favorite girl in the competition. She added that maybe Amber could focus now that "the boyfriend," axed contestant Burnell Taylor , wasn't around anymore. Burnell made it very clear he had a crush on Amber during the competition. Randy loved everything about the performance, especially her vocal runs towards the end. Mariah praised the chances Amber took performing this song, which has been recorded by everyone from Dionne Warwick to Aretha Franklin . Keith loved that Amber never over-performed or over-sang the tune.
Lazaro Arbos sang The Carpenters ' "(They Long to Be) Close to You," and he had trouble staying on pitch throughout the performance. Randy said it was "horrible" and "the worst performance he's ever had on the show." Mariah called Lazaro out for totally missing the key change and said he may be out of his league if he couldn't pull that off. Keith continued the other judges' efforts to honor Lazaro's journey to overcome his speech impediment, but he pointed out Lazaro chose to sing in a key too low for him. Nicki just said, "Let's pretend I already gave my comment, 'cause we're gonna be here 'til tomorrow."
Kree Harrison 's simple, masterful performance of Jackie DeShannon 's "What the World Needs Now Is Love" was a breath of fresh air after Lazaro's disaster. Mariah loved that Kree knows who she is and felt the song was perfect for her voice. Keith said Kree's genuine compassion for people comes through in her performances, and he thought her heartfelt performance might have something to do with her brother being in the audience for the first time. Nicki said Kree needed to be performing at country music awards shows next year and every year after that, and Randy added he was very happy Kree came after Lazaro to remind people American Idol is a singing show.
Janelle Arthur brought a breezy, country feel to "I'll Never Fall in Love Again," a song from Bacharach and David's 1968 Broadway musical Promises, Promises that later became a hit for Dionne Warwick. Keith felt like he saw a different side to Janelle every week, but Nicki felt it was a very boring performance. Randy thought it was lackluster, and he encouraged Janelle to try to bring her own flair to whatever song she sang. Mariah didn't feel like Janelle needed to push the second verse as much as she did.
Candice Glover closed out the Burt Bacharach/Hal David round by singing another Dionne Warwick hit, "Don't Make Me Over." The judges gave her a standing ovation, and Nicki felt Candice brought this 1962 hit into the modern era. She went on to call the performance "exquisite." Randy said it was the best vocal of the night and one of Candice's best performances ever. Mariah said the performance showed another side to Candice, and Keith said she set the bar really high with this one and earned a place in his personal top three.
Angie kicked off the "Songs I Wish I Wrote" round singing "Love Came Down" by Christian artist Kari Jobe . She played piano for the entire performance, and the song recaptured some of the magic the judges loved about Angie's original song performance in the Hollywood round. Randy loved that Angie tapped into a lot of emotion on this song, and Mariah said she never loses when she's sitting at the piano. Keith said she would get more confident singing out from behind the piano with experience. Nicki told Angie not to stray from this type of performance, because it is the only kind of performance where she can outshine Candice, Kree and Amber.
Amber returned to sing Beyoncé 's "Love on Top," and she added a few light dance moves to the fun performance. Mariah said it wasn't her favorite vocal of Amber's, but she added that Amber's star power was on the rise. Keith loved the song choice and said it even got Nicki dancing. Nicki said Beyoncé better watch out for Amber, and Randy said, "This girl is in it to win it."
Lazaro tried to come back from his terrible first round by singing Robbie Williams ' "Angels," and you could tell he really loves this song. Lazaro's vocals were better when the song lifted off at the chorus, but he still had trouble with pitch on the softer parts. Keith basically pointed out that Lazaro isn't up to par with the stellar females left in the competition, and Nicki once again refused to critique Lazaro at all. She just piggybacked off Keith's comments saying, "Yeah, what he said." Randy said it was slightly better, but the girls were the only ones left in the race now. Mariah tried to be charitable, saying it was an improvement from the earlier round.
Kree went back to her roots singing the Kris Kristofferson country classic "Help Me Make It Through the Night." Nicki said Kree was at the head of the class and had an edge on Janelle for the country slot this season. Randy called Kree a "natural singer" who sells the story of every song. Mariah actually sang this song in the indie film Tennessee , and she seemed to say that Kree sang it better than she did in the movie. Keith said this was a "buckle polisher" of a performance, and he predicted Kree would someday become a member of country's most elite club, the Grand Ole Opry.
Janelle chose to sing Garth Brooks ' "The Dance" for the second round. Randy thought it wasn't her best performance, but he could tell the song meant a lot to her. Mariah had never heard this song before, and she really appreciated how Janelle just sat and sang the first verse and chorus of the song. Keith thought Janelle should have just played the guitar with no backing band on this song, and Nicki thought Janelle stepped it up from the first round in the vocal department. Nicki didn't think Janelle did enough this time around to give her a leg up over the other girls in the competition though.
Candice closed out the night singing The Cure 's "Lovesong," which was recently covered by Adele . Candice commanded the stage so completely with her powerhouse vocal performance, she had Randy raising his hands in the air and Mariah even went onstage to sprinkle Candice with glitter at the end of the performance. Keith literally bowed down to Candice as well. Randy said it was one of the most stunning performances in the 12-year history of Idol , and the judges gave Candice a second standing ovation as she wiped away tears. Keith said it was one of those moments where all the stars lined up.
American Idol champs Kelly Clarkson and Scotty McCreery perform on Thursday night's results show at 8 p.m. Eastern on FOX.
Copyright 2013 ABC News Radio