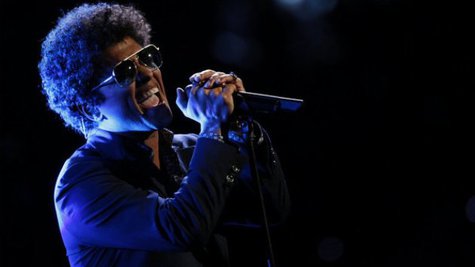 Bruno Mars and his siblings are taking over TV. The singer, who just scored his fifth #1 hit with "When I Was Your Man," will have the honor of opening the 2013 Billboard Music Awards when they air live from Las Vegas Sunday, May 19 on ABC. It's not clear what song he'll perform but hey, he's got five number ones to choose from.
Meanwhile, Bruno's sisters now have a firm deal with WE tv for their own reality show. It was reported a couple of months ago that a show focusing on the four Mars sisters -- Jaime , Tiara , Tahiti and Presley -- was in development, but now it's happening. The show is called The Lylas -- that's the name of the sisters' musical group -- and it'll air on Friday nights this fall.
The series traces the sisters' quest to become just as successful in the music business as their brother, as they move from their home in Hawaii to Los Angeles to make their debut album. The sisters' debut single "Come Back" is currently available on iTunes.
Copyright 2013 ABC News Radio