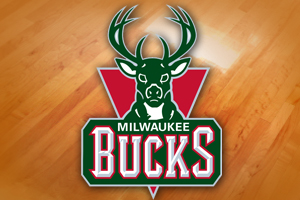 ORLANDO, FLA (WSAU) Former Milwaukee Bucks' forward Tobias Harris had a career night against his old team. He had 30 points, 19 rebounds, and five assists for Orlando in a 113-to-103 overtime home win over the Bucks. Harris was sent to the Magic in February, as part of the trade that brought J-J Redick to Milwaukee. Redick had 16 points against his old squad.
Milwaukee starters Brandon Jennings and Larry Sanders left the game early with injuries – Jennings with a sore Achilles, and Sanders with a lower back injury on hard fall to the floor. Harris sent the game to overtime with a three-pointer, as the Bucks blew a five-point lead in the final 37 seconds of regulation.
Orlando dominated the O-T, and Harris punctuated his big night with an open-court dunk near the end. The Bucks took issue, as Mike Dunleavy gave Harris a hard bump. Harris yelled at the Milwaukee bench, and both players got technical fouls. Harris said afterward it was nothing personal against the Bucks – and he just tries to quote, "play my heart out" every game.
Nikola Vucevic had 30 points and 20 rebounds for Orlando, which improved to 20-and-59. Monta Ellis had 21 points and 11 assists for the Bucks, who've lost three-of-four and dropped three games behind Boston for the Number-seven playoff spot in the East with just four to play.
The Bucks play at Atlanta tomorrow night.