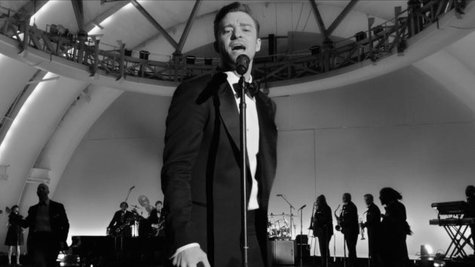 The White House is arguably one of the most secure locations on the planet, but it's apparently not well-guarded enough for Justin Timberlake , according to Showbiz411 . The gossip website claims the "Suit & Tie" star had three bodyguards watching his Sexyback at Tuesday night's taping of a concert for a PBS special entitled In Performance at the White House: Memphis Soul .
The website claims JT -- who performed "(Sittin' On) The Dock of the Bay" and joined other artists on "In the Midnight Hour" -- was allowed to invite more guests to 1600 Pennsylvania Avenue than any other celeb.
A spy tells Showbiz that in addition to his hired muscle, Justin's guest list included wife Jessica Biel , plus his mother, stepfather, and an "annoying publicist."
Alleged guest list aside, the insider said JT made no demands, and was, "a lot of fun...[he] supported the other players, and was extremely congenial."
Copyright 2013 ABC News Radio