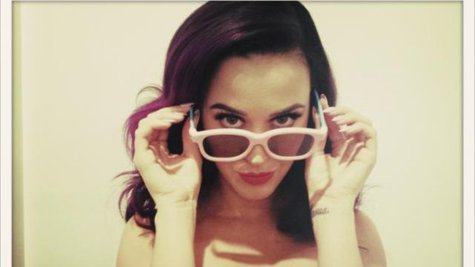 Sure, anyone with a computer and an email account can sign up for Twitter, but who out there is creating really well-crafted, well-written tweets? When it comes to celebrities, Lady Gaga and Katy Perry are among the best, according to a new study.
Buzzfeed took the most-followed celebrities on Twitter and ran their most recent tweets through something called a " readability calculator ," which determines what grade level any written piece would be suitable for. The celebrity who tweets at the highest grade level is President Barack Obama , whose tweets were ranked at a sixth-grade reading level. But Katy Perry and Lady Gaga were right behind him: Katy's tweets ranked a 5.88, which is just below a sixth grade reading level, while Gaga scored a 5.74.
By comparison, Taylor Swift tweets at a fourth grade reading level, while Justin Timberlake and Britney Spears are both just under fourth grade. Rihanna tweets at just below a third grade reading level, though we're not sure how they factored in her constant profanity.
Shakira, for whom English is a second language, tweets at just above a second grade reading level. But even she beat out Justin Bieber , whose tweets ranked .64, or below a first grade reading level.
Copyright 2013 ABC News Radio