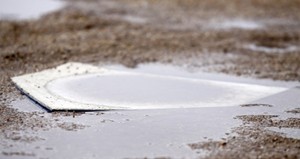 STEVENS POINT, WI (UWSP) - The UW-Stevens Point softball team has announced the following changes to the schedule due to unfavorable field and playing conditions.
The UW-Oshkosh doubleheader, originally scheduled for April 10, will now take place April 18 at McCarty Memorial Field in Stevens Point. First pitch is scheduled for 3 p.m.
The nonconference home doubleheader against Marian University, scheduled for April 18, has been moved up a day to April 17. First pitch is set for 3 p.m.
The conference doubleheaders scheduled for April 13-14 against UW-River Falls and UW-Stout have been rearranged. UW-Stevens Point will now take on UW-Stout on Saturday, April 13 in Menomonie beginning at 3:30 p.m. on the turf at the football stadium.
On April 14, the Pointers return to Menomonie and play UW-River Falls. First pitch is scheduled for 12 p.m.