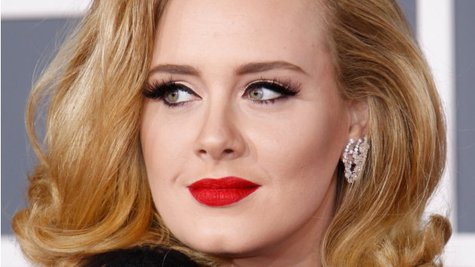 Of all the musicians in the U.K., which ones have the biggest bank account? It won't surprise you to hear that, among younger musicians at least, Adele is on top of the list.
According to the annual Rich List, published by the Sunday Times , Adele is tops in the category of Young Music Millionaires, with an estimated fortune of $46 million. The Times says she made over $15 million last year alone, despite the fact that she stayed out of the spotlight, didn't release a new album and didn't tour.
While we haven't heard much from Leona Lewis in the U.S. lately, she's comes in third on that list with a fortune of over $18 million. The members of One Direction are also on that list, with fortunes of just under $8 million each. Ed Sheeran and Emeli [Emily] Sande [sahn-DAY] are both worth $8 million as well.
However, even Adele's bank account pales in comparison to the artists who are on the Times' regular Music Millionaires list, which isn't segregated by age. There, former Beatle Paul McCartney is tops. He's the richest person in the music industry in the U.K., with a staggering $1.045 billion-dollar fortune, some of which came from his wife Nancy Shevell , who's an heiress in her own right.
Other musicians who made the top 10 on that list this year include U2, in at #3 with a fortune of just under $800 million; Elton John , who at #4 is worth just under $370 million; and Sting, who's in at #9 with a fortune of $277 million.
Copyright 2013 ABC News Radio