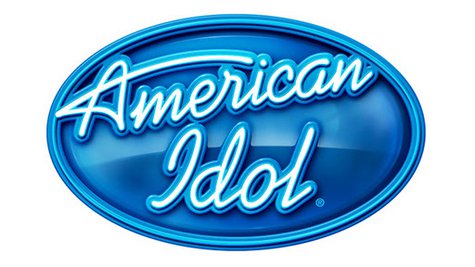 American Idol 's top five performed twice for viewers and the judges on Wednesday night, and the show also sent a message of love out to the victims of the Boston bombings earlier this week.
Host Ryan Seacrest opened the broadcast by sending along the show's support to everyone affected by the bombings; the tragedy was acknowledged again later in the show when Angie Miller , a Boston native, dedicated her first performance to the city.
The first round of the evening featured songs from the year the women were born; round two included their rendition of songs by divas. As always, Mariah Carey , Keith Urban , Nicki Minaj and Randy Jackson were there to offer feedback.
Here's a rundown of what happened:
Candice Glover kicked things off with a soulful spin on "Straight Up," the #1 hit by former Idol judge Paula Abdul . Keith remarked that he didn't realize "Straight Up" was such a great song. Nicki -- sporting long blonde hair, bright red lips and major cleavage -- said she admires a strong woman, and told Candice her performance proved that "you're the boss." Randy commented that Candice was letting it flow on stage, then gave a shout-out to Paula. Mariah praised Candice as a "genius" for delivering her own version of the song.
Janelle Arthur sang "When I Call Your Name," from Vince Gill 's 1989 album of the same name while playing her guitar. Nicki felt that Janelle seemed more comfortable on stage when she has her guitar, and Randy declared, "Janelle is back where she belongs." Mariah urged her to keep her confidence high. But Keith disagreed with the other judges' praise, saying that he didn't "feel" the performance.
Kree Harrison , who was born in 1990, covered The Black Crowes ' "She Talks to Angels." Randy said it wasn't flawless, but he loved it nonetheless. Mariah suggested that Kree tried a little too hard to put on a show, rather than simply lose herself in the song. Keith agreed with Mariah, noting that Kree seemed too aware of the cameras. In her British accent, Nicki announced it was the best performance of the show to that point, by far. Nicki dismissed the negative comments about Kree that she heard from the other panelists, including Mariah's, and then the two judges bickered as Mariah attempted to clarify her critique of Kree.
Playing the piano, Angie Miller dedicated The Pretenders ' 1994 hit "I'll Stand by You" to her hometown of Boston. After sending thoughts and prayers to the city, Mariah suggested that Angie might turn to Pretenders singer Chrissie Hynde for inspiration because of Hynde's blend of edginess and vulnerability. Keith said there are moments when Angie sings when he feels like crying. Nicki complimented Angie for sitting down at the piano and for acknowledging what happened in Boston. Randy also referenced the Boston tragedy, and added that Angie's delivery was great and that she's "on her way."
Amber Holcomb , born in 1994, took a risk with Mariah Carey 's version of Harry Nilsson's "Without You." Keith stated how much Amber has improved throughout the past several weeks. Nicki complained that on some of the low notes, Amber was too reserved, especially in comparison to Mariah's recording of it. Randy gave Amber props for even attempting "Without You" in front of Mariah, and said she did a "damn good job." Mariah enjoyed the slight changes she heard in Amber's rendition, and issued a positive review.
The "divas" round began with Candice selecting another Mariah song, "When You Believe," the judge's duet with the late Whitney Houston . Mariah seemed visibly moved during the performance. Nicki announced, "That is how you do a Whitney Houston/Mariah Carey song," recalling how the original recording used to bring her to tears. Randy raved that it was the best vocal of the night. Mariah said Candice did Whitney and the song justice. Keith chimed in that Candice's voice stops him in his tracks.
Janelle returned to the stage with Dolly Parton 's "Dumb Blonde." Randy thought it was a fun number for Janelle, but the vocals didn't stand out. Mariah, who was unfamiliar with "Dumb Blonde," echoed Randy's sentiment. Keith questioned the song choice because he felt it didn't play to Janelle's strengths. Nicki said she felt that Janelle could be in jeopardy of going home, though she prefaced her critique by saying everyone in the top 5 is super-talented.
Kree tackled "Have You Ever Been in Love" by Celine Dion . Mariah and Keith both felt it was a smart song choice; Keith also applauded her for her elegance on stage and for being an inspiration to aspiring country artists. Nicki went a step further, describing Kree as "worldly" and "iconic." Randy said Kree is a versatile singer who can perform music from any genre.
Angie went with a more current pop hit: Beyoncé 's "Halo." She received a standing ovation from three of the four judges -- Mariah was the only holdout, though she did clap. With the show behind on time, Keith simply remarked, "Definitely top three." Nicki practically yelled that Angie lived up to Bey's version. Randy followed up with his catchphrase: "Angie's in it to win it!" Mariah said Angie is here to stay.
The night ended with Amber's take on Barbra Streisand 's "What Are You Doing the Rest of Your Life?" It was followed by another standing O from the panel, and this time Mariah participated. Nicki said the performance was simply perfection and that Amber carried herself like a classic diva. Randy was impressed with how Amber handled what he considered to be the most difficult song choice of the season. Mariah said Amber has the potential to be a massive star, and urged America to vote for her. Keith added that Amber knocked it out of the park.
The results show, featuring performances from Idol alumni Fantasia and Clay Aiken , airs Thursday night on Fox at 8 p.m. Eastern time.
Copyright 2013 ABC News Radio