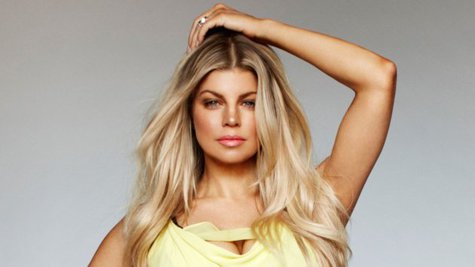 Remember that Madonna hit "Vogue"? Well, Fergie is trying to bring the art of "voguing" back into style.
The Black Eyed Peas ' singer has partnered with amfAR, the Foundation for AIDS Research, to produce a series of vouging balls that will raise money for the organization. Vouging is a 1980s dance style in which dancers strike a series of stylized poses in imitation of fashion models.
To kick off the effort, Fergie and choreographer/director Fatima Robinson will assemble a team of vougers to travel to Vienna, Austria for the 21st Annual Life Ball on May 25. The group will take part in that event's first-ever voguing ball. The Life Ball is the largest European charity event raising money to support victims of HIV and AIDS.
Fergie plans to promote a series of subsequent vouging balls to benefit amfAR.
"From the first time I saw the documentary Paris is Burning to the classic Madonna song...which brought voguing into the spotlight, I've been inspired by the voguing culture," Fergie says in a statement. "My goal is to give voguing a new platform for the whole world to see how gifted and innovative these artists are. I, for one, am fascinated by what they do."
The singer says she's also is developing her own documentary showcasing voguing balls and voguing culture.
Copyright 2013 ABC News Radio