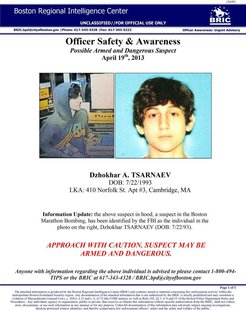 BOSTON (WKZO) -- According to developing reports from the Boston Police, suspects in the Boston Marathon bombings have been reported as coming from the Russian region near Chechnya, which has been plagued by an Islamic insurgency stemming from separatist wars.
The surviving suspect known as Syuspect Two has been identified as Dzhokhar A. Tsarnaev, a 19-year-old.
The now deceased suspect known as Syuspect One has been identified as Tamerlan A. Tsarnaev, a 26-year-old.
Both are believed to who had been living in Cambridge, just outside of Boston.