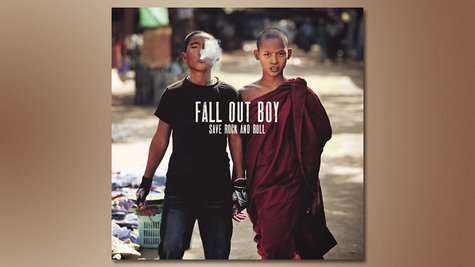 Looks like there were plenty of fans out there just waiting for Fall Out Boy to get back together and make some music.
The reunited band's new album, Save Rock and Roll , has debuted on Billboard chart at #1, with first-week sales of 154,000, according to Nielsen Soundscan. The only other time the band was on top was back in 2007, when their album Infinity on High also debuted at #1.
Fall Out Boy was in a tight race for #1 with rapper Kid Cudi , but ultimately Pete Wentz and the guys triumphed. Cudi's album Indicud enters the chart at #2.
Over on the Billboard Hot 100, Pink remains at #1 for a second week with "Just Give Me a Reason," while Korean rapper PSY jumps to #5 with his new single, "Gentleman." His last single, "Gangnam Style," peaked at #2 on the chart and stayed there for seven weeks. It eventually sold 4.5 million downloads and, of course, the song's video became the first ever to rack up a billion online views worldwide.
Copyright 2013 ABC News Radio