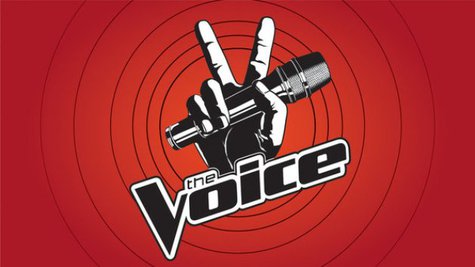 The Voice 's battle rounds came to an end Tuesday night on NBC. Adam Levine , Blake Shelton , Shakira and Usher continued to reshape their teams by eliminating artists -- and, in Usher's case, stealing a singer from another coach.
Two artists from Team Shakira, Brandon Roush and 45-year-old Shawna P ., opened the broadcast with a performance of Janis Joplin 's "Piece of My Heart." Guest mentor Joel Madden had expressed concern during rehearsals that Brandon hadn't found his "place" in the song, which clearly suited Shawna's raspy singing voice. Though Brandon received kudos from the panel, Shawna was declared the winner. Brandon is out of the competition.
Hawaii native Duncan Kamakana and Memphis resident Sarah Simmons battled for Adam. They were assigned "Wanted You More" by Lady Antebellum , whose female lead singer, Hillary Scott , is a mentor for Team Adam. Sarah advanced after Adam praised her for the "effortlessness" she displays on stage.
At this point in the broadcast, The Voice quickly recapped three other battles:
Team Usher: Michelle Chamuel defeated Chelsea M.
Team Adam: Amy Whitcomb was victorious over Agina Alvarez .
Team Blake: Justin Rivers triumphed over The Morgan Twins .
For the final battle, Shakira paired up two teen Latinas: Cathia and Mary Miranda . They delivered a rendition of "Antes de las Seis," a Spanish-language song by their coach. Calling it a tough choice -- one that broke her heart -- Shakira selected Mary. Since Usher still had one "save" to use, he cashed it in and added Cathia to his team.
Next Monday night, The Voice begins its "knockout" rounds. They are similar to the battle rounds, except the dueling artists do not perform at the same time, and there are no saves.
Copyright 2013 ABC News Radio