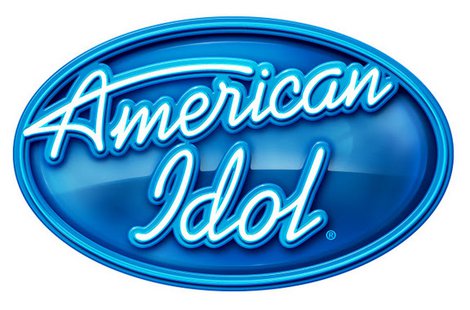 The top four contestants on American Idol performed 10 songs over two hours Wednesday night, and the competition between them was tough. Judges Keith Urban , Nicki Minaj , Randy Jackson and Mariah Carey stressed that all four girls can pretty much sing anything, so it's more about performance and star quality at this point in the competition. Here's what happened:
In the first round, the four contestants sang songs of their own choosing. Amber Holcomb got things started singing Céline Dion 's "The Power of Love." She began the performance singing a capella and really pulled off the powerhouse vocals the song demands. The judges gave Amber a standing ovation. Keith said the song was tailor-made for Amber's voice, and Nicki loved Amber's white pantsuit, saying she looked like a "big, sexy glass of milk." Nicki was also ecstatic over Amber's vocal performance. Randy said Amber showed the most growth of any contestant this season and praised her fearless performance. Mariah loved that Amber took on a classic Céline song to show off her range, adding that Amber really made the song current.
Candice Glover met Drake last year and told him to watch her on Idol . She sang his song "Find Your Love," and put her own soulful spin on it. Nicki told Drake that Candice was going to do the song, and he may chime in with his thoughts on the performance on Thursday night's results show. Nicki wished Candice had stuck to the melody a bit more, and she encouraged Candice to start thinking about where she would fit in today's music market. Randy said Candice didn't always have to embellish her performance with so many vocal runs, but Mariah praised Candice for taking a musical chance this time around. Keith felt like Candice was finding herself week after week.
Kree Harrison sang "It Hurt So Bad," the second song from blues artist Susan Tedeschi that Kree has covered this season. The song allowed Kree to really wail on the vocals. Randy said she was right in her element with this blues number, but he didn't think it was the best vocal he'd heard from her. Mariah liked that Kree lost herself a little bit in this performance. Keith said at this point in the competition, it's all about the emotion of the song. He wanted Kree to convey the emotion of the song instead of just relying on her big voice. Nicki got colorful telling Kree her performance didn't cut it at this point in the competition. She said, "Everybody can blow smoke up your ass, but that wasn't it."
Angie Miller sat at the piano to perform Jessie J 's "Who You Are," and she turned in some pretty stellar vocals. The judges gave Angie a standing ovation, and Mariah said, "The caliber of that performance was beyond." She encouraged Angie to sing more original songs in the future too. Keith said the performance included everything he loves about Angie, and he loved how she just got carefree with it towards the end. Nicki loved that Angie did the whole song behind the piano and praised her for mixing a little rock into the performance. Randy said Angie's performance made her forget "Who Are You" is a Jessie J song. He gave it a 10 out of 10 and said, "She is in it to win it!"
Amber and Kree teamed up for a duet on Adele 's "Rumour Has It" with tribal drummers flanking them on the stage. Keith loved Amber's commanding stance during the performance, but he kept waiting for someone to cut loose. Nicki thought Amber dominated Kree in terms of personality and stage presence. She wanted them to add more drama and personality to their stellar vocals.
Angie and Candice were up next singing Rihanna and Mikky Ekko 's current single, "Stay," and they had much more chemistry with this duet than Amber and Kree had with theirs. Randy exclaimed it was "unbelievable" and "incredible." Mariah said it was a tough song, but they were united vocally the entire time.
Idol producers let the fans pick the theme for the second round, and they went with One Hit Wonders. Amber kicked it off with actor Richard Harris 's hit "MacArthur Park," which of course was a hit for multi-hit wonder Donna Summer . Randy and Mariah gave her a standing ovation, and Keith said Amber was dominating the night. Nicki called Amber a blooming flower, but mistakenly called Amber by Angie's name during the critique. Nicki said of all the girls in the competition, she would most like to be friends with Amber too. Randy praised her for hitting those crystal clear high notes and her modern look. Mariah said she loved Amber's inner glow, confidence and developing star quality.
Jimmy Iovine called "MacArthur Park" cheesy and said Amber shouldn't have done it. The judges disagreed with Jimmy's comments, and Jimmy came out onstage to defend his position. Nicki and Randy then rushed the stage to confront Jimmy, but it turned out to be all in good fun.
Candice overcame a cold to sing the Bee Gees -penned song "Emotion," which was a top five hit for one hit wonder Samatha Sang . Of course, Destiny's Child had a hit with the song too. Nicki grooved along with Candice on this one, and Randy liked that Candice took her time with this performance. Mariah praised Candice's consistently great performances throughout the contest.
Kree sang Procul Harem 's "A Whiter Shade of Pale" from 1967 for this round and seemed to really connect with the lyrics throughout the performance. Randy said Kree can flat out sing and really redeemed herself from her spotty first-round performance. Mariah said she was going to download Kree's version of this song for her phone, but Keith didn't feel like Kree picked songs this week that showed off her dual abilities to really rock out and also let people in on more intimate numbers. Nicki told Keith, "Watch how you're talking to my wife." She went on to tell Kree her voice sounded pretty and angelic, but Nicki thinks Kree will be in the bottom two this week.
Angie closed out the night singing Julie London 's version of the standard "Cry Me a River," and it was a really different and elegant performance from her. Mariah called it classic and felt like Angie had been holding out not using the upper register notes she rolled out on this number. Keith described the performance as "mystical" and "celestially powerful." Nicki said Angie came out to snatch some wigs off some heads with this performance, and Randy said it was the best performance of the night.
Of note, footage from the Idols' trip to a children's hospital in Los Angeles was featured throughout the night. The Idol hopefuls performed a few songs for the kids and visited a few of them in their rooms.
Viewers can look for a twist in the competition when American Idol returns Thursday night with the results show, starting at 8 Eastern on FOX.
Copyright 2013 ABC News Radio