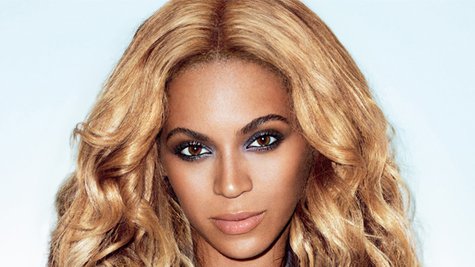 Beyonce said that shooting a commercial for her new H&M summer collection felt more like making a music video than an advertisement. And, no surprise. The just-released visual , featuring Beyonce's new song "Standing on the Sun," is 90 seconds of pure, unadulterated Bey.
For a minute-and-a-half "Beyonce as MRS. CARTER in H&M" pads around on the sunny beaches of a tropical island --- Nassau in the Bahamas, to be exact. Dressed in a black bikini of her own design, Bey and her similarly dressed back-up dancers move gracefully amongst the palm trees, whipping their hair and tossing golden sand with each synchronized wriggle and turn.
Of course, Beyonce has some solo moments, too. She twirls around in a billowing blue number, then splashes around in shallow waters along the shore. "Can you feel my heart burnin?/ can you feel all my good lovin'?" Beyonce sings on the backing track. At the end of the clip, King Bey takes a seat upon her wicker throne while her torch-bearing dancers do their thing around her.
As previously reported, "Standing on the Sun" will be available worldwide online beginning in May.
In case that's not enough Beyonce for one day, somebody at her concert in Paris posted footage of the singer performing "Grown Woman," the song she debuted in her Pepsi commercial earlier this month. Up until now, fans had only heard a snippet of the track, but Beyonce gave a lengthy performance of the new song this week.
Copyright 2013 ABC News Radio