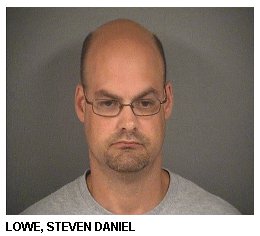 WISCONSIN RAPIDS, Wis. (WSAU) - The former police lieutenant from Wisconsin Rapids that was arrested Thursday has been released on bond. 41-year-old Steve Lowe is facing charges of child enticement, child exploitation, and using a computer to facilitate a sex crime.
Lowe was being held at the Waupaca County Jail instead of the Wood County Jail. He was released Friday after posting a twenty thousand dollar cash bond.
Sauk County Judge Patrick Taggart has been assigned to hear the case against Lowe. The Wisconsin Department of Justice is leading the investigation. If Lowe is found guilty on all charges, he could be sent to prison for more than 77 years.