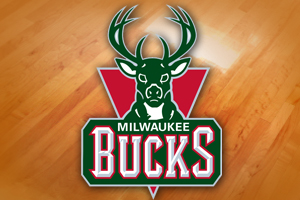 MILWAUKEE, WI (LEARFIELD-WSAU) Milwaukee Bucks' center Larry Sanders is doing better, after he sprained his left ankle last week at a try-out camp for the U-S men's national team. Sanders took part in a light workout yesterday at the Bucks' training facility in Saint Francis.
He said that by next week, he expects to work out at a good pace. And when the ankle heals fully, Sanders plans to head to Los Angeles to work out with a couple of other U-S camp players – Indiana guard Paul George and Clippers forward DeAndre Jordan.
Sanders was among 26 N-B-A players invited to the U-S mini-camp in Las Vegas. Finalists will be selected later for next year's World Cup team, and the American squad for the 2016 Olympics.