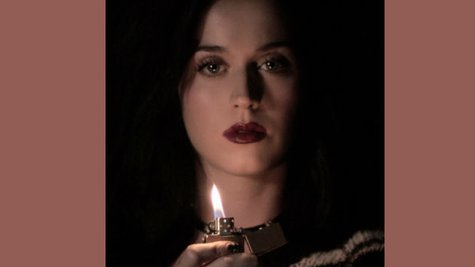 In the first teaser video for her new single "Roar," Katy Perry showed she was putting her Teenage Dream era past her by setting her blue wig on fire. Now, she's taking that concept to the extreme, by killing the Dream entirely.
In the latest "Roar" teaser , Katy's at a funeral, where a coffin covered with pink roses and spinning peppermint wheels -- the kind she wore on some of her costumes during the Teenage Dream era -- is being lowered into a grave. Two girls in purple wigs and heart-shaped headbands, like Katy wore in the "California Gurls" video, are sobbing on the sidelines. Katy meanwhile, just lowers her dark glasses, smirks and then laughs.
Linking to the video on Twitter, Katy wrote, "Ashes to ashes, dust to dust, a new beginning is a must!"
"Roar" will be out August 12. It's the first single from her new album Prism , which is due in October.
Copyright 2013 ABC News Radio