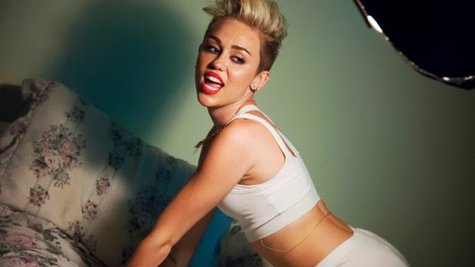 Looks like Miley Cyrus ' provocative frolicking in her video for "We Can't Stop" did the trick. She's been named the "Most Cheat-Worthy Celebrity" by male users of AshleyMadison.com , a website for people who are looking to have affairs. Or, as they like to put it, "the dating website designed for people already in relationships."
In the poll of more than 22 thousand guys who are members of the website, Miley grabbed the #1 spot, with 18.6 percent of respondents saying that she's the celebrity they'd most like to cheat on their partners with. Last year, she didn't even make the top 10, which shows how her recent image makeover has seriously upped her hotness quotient. Actress Mila Kunis came in at #2, followed by Jennifer Lawrence at #3.
"Miley has taken drastic measures to show the world she's a grown woman and along with everyone else, married men have taken notice," says Noel Biderman , founder and CEO of AshleyMadison.com.
Miley was far from the only pop star on the list, though: Beyonce was #5 with 8.1 percent of the vote -- let's hope Jay-Z doesn't find out. Rihanna , meanwhile, came in #6, with 7.5 percent of the vote, followed by Katy Perry at #8 with 5.2 percent of the vote. Wonder how John Mayer feels about that? And Justin Timberlake 's wife, Jessica Biel , came in at #10.
Copyright 2013 ABC News Radio