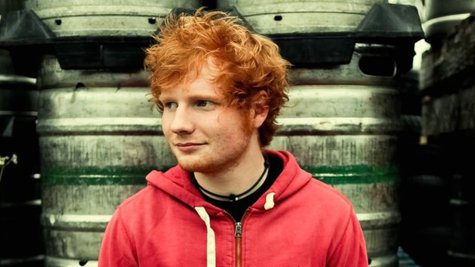 On the list of stars who've been the subject of gossip in the past year, Ed Sheeran is probably pretty high, thanks to the constant stream of false stories about his alleged romance with his friend and tour mate Taylor Swift . And Ed says he's not only surprised that people think the stories are true...he's surprised that people even care.
Speaking to Yahoo! Canada , the British singer says, "I am really surprised that people give a s**t, to be honest. It's weird. The world cares so much about who people are f***ing. A lot of the time, it's not true. I read stories about myself and I am kind of like, 'Really? People believe that?'"
Ed, of course, would much rather focus on his music. He'll release a new album this year, but he says down the road, he might consider joining Taylor in the world of country music. "Country music is some of the best-written music in the world, so yeah, one day, I would keep my mind open to doing a country record," Ed says, noting, "There's so much good country music out there." He mentions Hunter Hayes as an example of a country artist who's making "sick music."
Copyright 2013 ABC News Radio