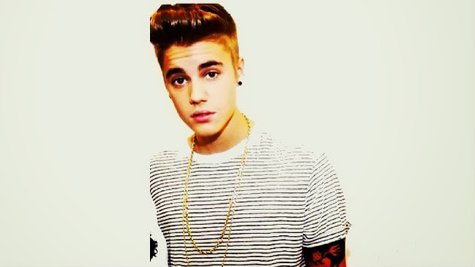 Following reports that Justin Bieber and his entourage were involved in a club brawl over the weekend in Southampton, New York, the New York Post now reports that police are investigating the singer for his role in the alleged incident.
A man named Wayne Rennalls says he was injured in a fight with Justin's bodyguards, resulting in a black eye, split lip and bruised ribs. He filed an assault claim, and the question is whether or not the bodyguards allegedly attacked Rennals on Justin's say-so. Southampton Police Sgt. Todd Spencer told the Post , "That would be part of the investigation, whether Bieber directed them or not."
Sources tell the Post that Rennalls was wearing a white bow tie, and one of the "bottle girls" -- who worked in the club -- liked it, so he allowed her to put it on. That girl then went over to Justin, and Rennalls followed in an attempt to get his tie back. He did, but then "Bieber's people got in his face," says the source, and added that later, outside, Justin was "yelling...and screaming [obscenities] in Rennalls' direction."
According to the source, Rennalls thought somebody threw something at him, so he threw a "small rock" at Justin. Justin then jumped out of his car and assumed a fighting stance, says the source, and then, allegedly, his bodyguards kicked the crap out of Rennalls.
Justin's people insist he was not involved in any way, reports The Post, and the singer tweeted the other day about how the "most recent rumors might be the funniest of all. Where do u get this stuff?"
This, of course, is just one in a long list of negative stories, true or not, that have followed Justin for the past year. So you can imagine how his mom, Pattie Mallette , feels about seeing the headlines slamming her precious baby.
"If it affects the world the way it does, imagine how it affects me as a mom seeing these headlines," she told the TV show Extra , adding, "We talk about what he is going through, the pressures he is under, what people are saying." When Extra 's Mario Lopez asked Pattie if she likes the people Justin's been hanging around with lately, she paused and said, "I... well... I don't know how to answer that." Lopez's response? "You just did."
Copyright 2013 ABC News Radio