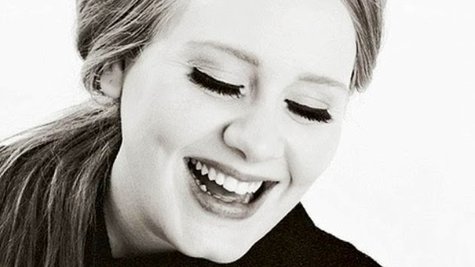 Like the dude in the Dos Equis commercial, Adele doesn't tweet often, but when she does, her tweets have a lot of impact. For example, her latest missive just may be enough to send a certain Grammy-winning duo's album to the top of the charts.
That duo, The Civil Wars , who you may know from their collaboration with Taylor Swift on the Hunger Games soundtrack song "Safe & Sound," has just released their self-titled second album, and Adele would very much like you to check it out.
"Please go and get the new Civil Wars album. They're my absolute favorite and the new record is beautiful! X," Adele tweeted . She's such a big fan that she tapped the duo to open for her on her 2011 North American tour.
The music industry website Hits Daily Double reports that right now, The Civil Wars' album, which just came out Tuesday, is on track for a #1 debut on next week's Billboard chart, but the latest installment of Now! That's What I Call Music is close behind, so it's not a lock yet. But, as the website notes, "A tweet from Adele urging everyone to buy their album can't hurt."
The two members of The Civil Wars, John Paul White and Joy Williams , recently announced they were going on "hiatus" for the forseeable future due to "internal discord and irreconcilable differences of ambition." That means they're not making any joint appearances or doing any touring to promote the record, so they're likely thrilled about Adele's free advertising. They retweeted Adele's comments, and Joy added, "too kind lady. love you. xx"
Copyright 2013 ABC News Radio