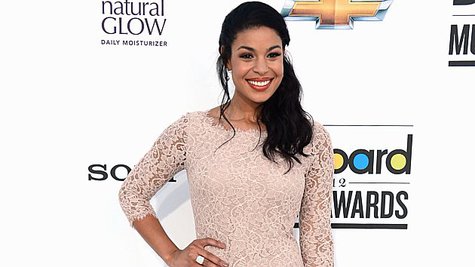 After making a splash last year in the movie Sparkle opposite Whitney Houston , and filming the upcoming indie drama The Inevitable Defeat of Mister and Pete, Jordin Sparks has landed yet another movie role.
The ex- American Idol champ will appear in the upcoming movie Left Behind, based on the popular series of Christian books about the end of the world. The film stars Nicolas Cage as an airline pilot trying to land his damaged plane as death and destruction occurs all over the world. Jordin will play Shasta, a passenger on the plane. The cast also includes Chad Michael Murray as a journalist trapped on the plane.
"Excited 2 share that I have the role of Shasta in the new @leftbehindmovie . I can't wait to get started!" tweeted Jordin.
There have been three previous Left Behind films, two of which went straight to video. Tim LaHaye , co-author of the Left Behind book series, is not involved with this new film. He told the Christian Post that he doesn't like the script, and added, "The plot line is nothing like the book...There is no redemptive value to this movie."
Copyright 2013 ABC News Radio