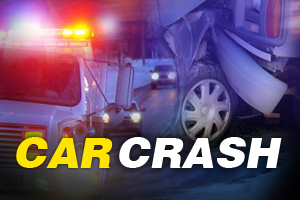 MARSHFIELD, Wis. (WSAU) - The New Lisbon woman hospitalized after a two car crash in Port Edwards this past weekend is getting better. 41-year-old Lucia Randles was flown from the scene by Spirit Air Saturday evening after being extricated from the wreckage. She was in critical condition. Hospital officials confirm she has been upgraded to serious condition, and is making progress.
The crash happened at about 6:30 p.m. at Highway 54 and Swanson Road.
The other driver was 73-year-old Edwin D. Meyer of Marshfield. Police say he did not receive life threatening injuries.
The crash occurred when one of the drivers failed to yield at the stop sign on Swanson Road and entered into the path of the other driver.