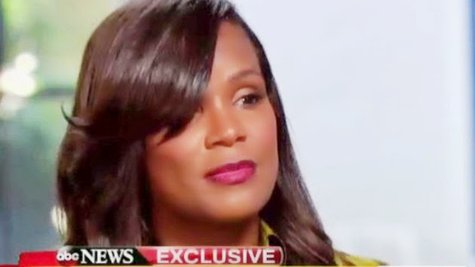 On Wednesday's Good Morning America , Usher Raymond 's ex-wife, Tameka Raymond , sat down with ABC's Dan Abrams to discuss the terrifying recent near-drowning in a swimming pool of her 5-year-old son, Usher Raymond V . Despite a judge's subsequent refusal of her emergency motion to have her custody arrangement changed, Tameka says she'd still like to have more time with the kids.
"I'd like to have first right of refusal, which means that when he is not present the kids come home to their mom," Tameka explained. "They don't stay home with the nanny and watch whatever show he's on. They come home to their mother."
Even though Tameka wants more custody of the kids, she said she doesn't feel last week's accident was Usher's fault.
"I didn't blame him for it, I just was angry that it happened on his watch, because while accidents happen, never have my children been injured on my watch," Tameka said.
She's also worried that she's missing out on their childhood, adding, "I had to see on Instagram that my four-year-old lost his first tooth, that's my baby. you know things that are like precious moments, milestone moments, I'm just missing them."
Tameka told GMA that she instinctively knew something was wrong when Usher called to tell her the bad news.
"I was at a dental appointment," she recalled. "And, you know, he doesn't call me regularly so when I saw his number come up, I immediately jumped up because I figured he has the boys, I need to get this!"
The near-fatal-drowning follows the accidental death of Tameka's 11-year-old son from a previous relationship, Kile Glover , who passed away during a jet ski accident last year.
A rep for the singer confirms to ABC News Radio that Usher Raymond V was released from the hospital over the weekend. The former couple are due back in family court on August 27.
Copyright 2013 ABC News Radio