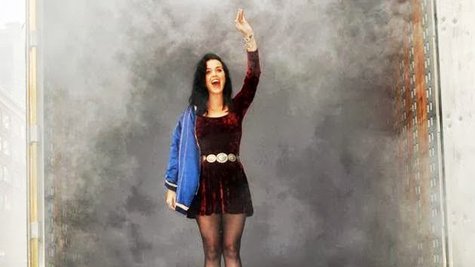 As if there weren't already enough comparisons between Katy Perry and Lady Gaga right now, Katy's just announced that she'll be closing the same festival that Gaga will be opening.
Katy announced via Twitter that she'll be the final act of the month-long iTunes Festival , which gets underway in London September 1 with a performance by Gaga. Katy will perform on September 30, and she writes that she's "PUMPED."
Besides Gaga and Katy, other artists who'll be performing at the free festival include The Lumineers , Justin Timberlake , Elton John , Robin Thicke and Jessie J. If you can't make it to London, don't worry -- you'll be able to watch the festival for free, thanks to live and on-demand HD video streams available via the free iTunes Festival App or the iTunes Store.
Copyright 2013 ABC News Radio