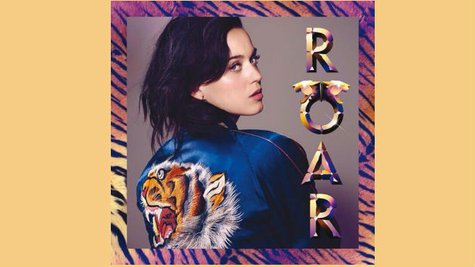 Katy Perry's new single has roared to the top of the charts. "Roar," the first single from Katy's album Prism , has logged the biggest sales week of 2013 so far. The track sold 557,024 downloads in its first week of release, according to Nielsen Soundscan.
In addition to grabbing the best sales week of the year, "Roar" also represents a personal best for Katy: it's responsible for the biggest digital song sales week of her entire career, besting "Firework," which sold 509,000 copies. It's also the biggest digital song debut of her career, besting "Part of Me," which racked up sales of 411,000 in its first sales week.
"Roar" has done so well, in fact, that it's set a record: Billboard reports that it's the third-largest debut for a digital song in history, trailing only Flo Rida's "Right Round," with 636,000 copies sold, and Taylor Swift's "We Are Never Ever Getting Back Together," with 623,000.
Now, here's the bad news. Despite the amazing sales, "Roar" failed to hit #1 on the Billboard Hot 100. The song, which debuted at #85 last week, jumps to #2, but Robin Thicke's mega-smash "Blurred Lines" is still the champion, remaining on top for an 11th week.
Katy will perform "Roar" live for the first time at this Sunday night's MTV Video Music Awards.
As for Lady Gaga, her new single "Applause" debuts at #3 on the Digital Songs chart, with first-week sales of 218,000 downloads. It's her best sales week since 2011, when "The Edge of Glory" came in with 266,000 downloads. On the Billboard Hot 100, it debuts at #6, and it tops the Billboard Dance/Electronic Songs chart, which has been around only since this past January.
Copyright 2013 ABC News Radio