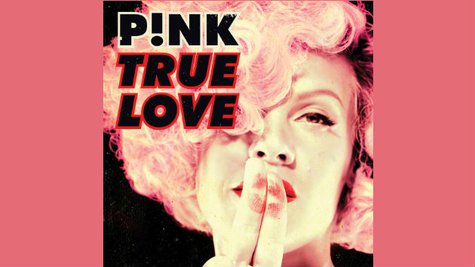 It's no secret that getting ready to go on a date can be a nerve-wracking experience, so it's no surprise that people like to blast music to calm their nerves or get themselves hyped for the evening. But which artists are the ones that music fans most frequently turn to to help them get ready for the big night? Everyone from Robin Thicke and Justin Timberlake , to Pink and Kelly Clarkson , according to a new survey.
Match.com surveyed over 1,100 singles to ask about their date-night music listening habits, and found that while 49 percent of men like to listen to late R&B legend Barry White to get in the mood, 44 percent of women chose current artists like Robin Thicke or Maroon 5 . Men and women both enjoyed classic rock as background date music, but most agreed that rap, country and heavy metal were mood killers.
In addition 49 percent of men said that they channel Justin Timberlake while prepping for a first date, while the majority of women surveyed channel Pink.
In a related musical survey question, 40 percent of men said Taylor Swift was their musical crush, followed by Rihanna with 19 percent. The majority of women chose Robin Thicke -- guess they're not offended by the topless models in the "Blurred Lines" video.
As for best specific songs to blast while you're getting ready for a date, here are a few that Match.com came up with, based on the findings in the survey:
Marvin Gaye -- "Sexual Healing"
Justin Timberlake w/Jay-Z -- "Suit and Tie"
Pink -- "Raise Your Glass"
Kelly Clarkson -- "Stronger"
Maroon 5 -- "Love Somebody"
Journey -- "Don't Stop Believin'"
Robin Thicke -- "Blurred Lines"
Taylor Swift -- "Love Story"
Daft Punk -- "Get Lucky"
Barry White -- "Can't Get Enough of Your Love, Babe"
Mumford & Sons - "I Will Wait"
Rihanna -- "Where Have You Been"
The Rolling Stones -- "Brown Sugar"
Copyright 2013 ABC News Radio